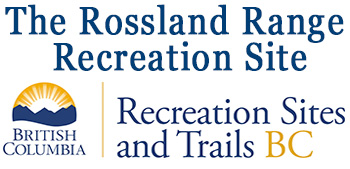 The Rossland Range Recreation Site is a free public use area in the high mountains and rolling hills near Rossland, BC, Canada. Strawberry Pass Summit and the primary parking area is located about 19 km north of Rossland on Highway 3, or about 8 km south of the intersection of Highways 3 and 3B. See several maps on the Before You Go ( and a MAP) page.
The area has a network of winter routes and a chain of unique, winter, day-use cabins for all ages and families who would enjoy self-guided snowshoeing, cross-country skiing or backcountry ski touring. In summer, there is hiking, mountain biking, watching wildlife, walking a dog or taking a horseback ride on summer trails.  Read more...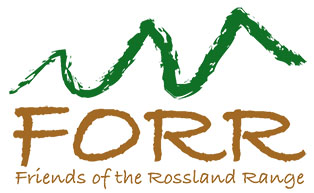 Friends of the Rossland Range (FORR) is a Registered Canadian Charity. We are an all-volunteer effort who manage and operate the free and public-use area known as the Rossland Range Recreation Site.
It's a monumental effort by a large, keen group of volunteers of all ages and experience who are satisfied with lots of praise and bragging rights. We are part of a true community-based recreation area and local effort.. Read more...